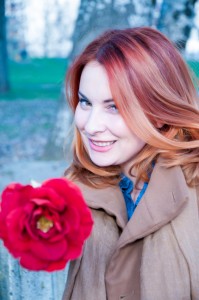 Here is a thought! Why not give the gift of a smile to yourself or someone you love this Valentine's Day? At Advanced Orthodontics we specialize in beautiful smiles and can give you or anyone that smile you have so long deserved. The benefit of a healthy, happy smile is immeasurable. Choosing a trained orthodontic specialist for treatment can make that happen.
If your teeth are crooked, crowded or just not right, make the move to get that look you have always wanted. A great smile can drastically affect both your personal and professional lives.
One of the main benefits from orthodontic treatment is better health. If your bite is correct and your teeth are straight then your bite, chew and speech will be the beneficiaries. Teeth that work better look better and will probably mean less visits to your dentist. If teeth are crowded or crooked there is more potential for decay and gum disease.
At Advanced Orthodontics, we help patients of all ages achieve the smile of their dreams. We offer state of the art orthodontic treatment to meet individual needs and lifestyles with Invisalign, SureSmile and Ceramic Braces to enhance the quality of one's life. If you are looking for that special gift that allows someone to become the best possible version of them, orthodontic treatment by an orthodontic specialist is a great way to show how much you care.
There are countless reasons to have a great smile. But probably the most important reason is to make yourself or someone special…happy! It is a very special and extraordinary gift and one that will last forever.
Valentine's Day is only days away… so contact our Bellevue WA office today to schedule a free smile exam for yourself or someone you love! Make this Valentine's Day special.