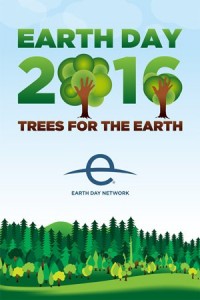 April 22, 2016 is Earth Day. On this day let's really do something to help our planet that is our home. The entire Team at Advanced Orthodontics will be joining the world in acknowledging Earth Day as a way to demonstrate our support for the environment in which we live.
In 1970, Earth Day was originally celebrated by our schools and certain communities. Over two thousand colleges and universities, almost 10.000 primary and secondary schools, and hundreds of communities across the US celebrated Earth Day. Twenty million Americans went outside for peaceful demonstrations favoring environmental reform. Today, this event is now coordinated globally by the Earth Day Network and celebrated in more than 192 countries each year. The Earth Day Network is now celebrating its 46th year of a movement that continues to inspire, challenge and motivate people to action.
Studies have been done to show that each person contributes approximately four pounds of garbage every day? We are now living in an age of commitment and movement to protect our planet and its resources to secure a sustainable future. Earth Day is more than just a day. It presents an opportunity for us to do something to protect our planet.
It is time to take matters into your own hands and change the world by changing our own little space on this planet. Get the Earth Day Toolkit by clicking here. It will take you to the page that offers many ideas on how to help the world in which we live.
Here are just a few ideas from the Earth Day Network on how you can participate
• Join Earth Day Network in our effort to plant more trees. Organize a team to plant trees in your neighborhood or donate to The Canopy Project.
• Urge your local elected officials to make a substantial tree planting commitment by starting a letter-writing campaign or online petition.
• Urge businesses to make a substantial tree planting commitment by starting a letter-writing campaign or online petition.
• Lead a recycling drive to collect as much plastic, metal, and glass as possible.
• Pick up trash at a local park or beach.
• Invite an expert, such as a professor or a forester, to educate your community about climate change, the importance of trees, and about how to reduce your carbon footprint.
• Set up a screening of an environmentally-themed movie. Consider supplementing the screening with a speaker who can lead a Q&A following the film.
• Create an eco-fair with local green businesses and environmental organizations. Not only will this inform the public of ways they can get involved, but it's also a fun way to promote local businesses and bring your community together.
If you have any tips you would like to share on how to reduce your impact on the environment, leave us a comment below.